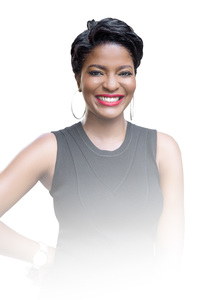 About Yetty
Hello ladies. my name is Yetunde Shorters. My freinds call me ICY . Feel free to do the same. :)
I am a Serial Entrepreneur with over 15 years of branding, pr/marketing experience and a bag full of resources to help women entrepreneurs get crystal clarity on their purpose so they can impact more live and earn profits CONFIDENTLY. I help them create value, save time and increase productivity.
Working with World renowned Grammy and Tony award winning artists in Classical Music gives me a unique perspective on personal branding.
I help personal brands step into their purpose of serving and providing value to others, using beautiful design, public relations and marketing strategies that get results. I have an intense passion for helping others succeed. I am a freelance writer for Genevive Magazine, and Holistic Fashionista Magazine
I have been fortunate enough to be featured on Elle Magazine, CBS, Zen Magazine, New African Woman, Genevieve Magazine and more.